Advertisement
The weapon level system in Call of Duty: Black Ops 4 can be a bit confusing for some as unlike previous games Black Ops 4 does not outright tell you the maximum that is accessible level for your weapon.
The truth is the max weapon amount in Black Ops 4 depends from gun to gun. SMGs for example have not greater degrees than some guns like Assault Rifles which have a great deal of attachments. The ABR 15 has 15 levels while the KN-57 has 13.
Advertisement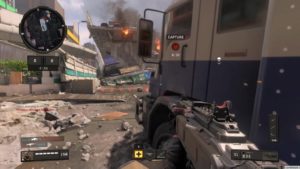 The best way is to keep on grinding and eventually you'll hit max weapon level in Black Ops 4. What's your favorite gun in the game so far? Let us know in the comments.
Advertisement
Call of Duty: Black Ops 4 is available now on PS4, Xbox One and PC.