Advertisement
After EA pulled its games from Steam back in 2011, it appears that the company will be coming back beginning with EA's highly-anticipated Star Wars Jedi: Fallen Order that's due on November 15.
In addition, EA also announced its plans to deliver EA Access subscription service to Steam permitting players to cover a price for entry to a selection of EA games . Please note that with EA Access subscription, you get to play EA titles a week , along with discounts and free games.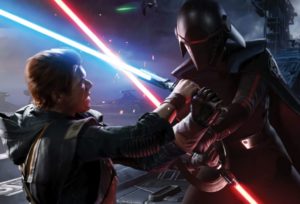 Advertisement
As for EA's Origin, players will not be able to transfer their license to Steam, though both companies have plans to allow crossplay between two storefronts. Starting with Star Wars Jedi: Fallen Order, PC gamers can look forward to seeing EA's games once again on Steam including The Sims 4 and Unravel 4. For multiplayer titles such as Apex Legends, FIFA 20 and Battlefield V, it will be available on Steam sometime next year.
Starting today, users who would like to play Star Wars Jedi: Fallen Order can now pre-order the game.
Check out the launch trailer for Star Wars Jedi: Fallen Order
Advertisement
Star Wars Jedi: Fallen Order will be available for PS4, Xbox One, and PC on November 15. Check back with us near the release date for our review coverage. Stay tuned.