Advertisement
In only a couple of brief hours we will introduce another decade (for some it as of now is 2020), and for Battlefield fans, this is the ideal time to consider back the most recent 10 years of the establishment and to have our Battlefield games positioned drill down in the nick of time before the net-age hits as well.
Same likewise with our Call of Duty games positioning piece, we are putting together this exclusively with respect to multiplayer since this is the thing that the Battlefield establishment is known for the most part. Remember, similarly as with all rundowns, taste is abstract so don't have a hissy-tantrum if your best Battlefield game isn't #1 right now.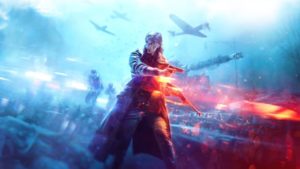 Advertisement
Battlefield V
Ironically, we're starting this list with the current Battlefield game out, and that's Battlefield V. While the game isn't bad by any means and has offered its own new innovations, there are too many deviations from past Battlefield games and many other issues such as the MMG+prone meta to rank this higher than the rest.
On top of all the design changes, compared to past iterations V isn't exactly at par with the rest when it comes to features. We only got private games a year after release, and destruction isn't as impactful as it once was before.
Advertisement
Battlefield V did away with Battlefield Premium, though, so we'll give it that. That said, some people would rather DICE go the Battlefield Premium route again if that meant better support, consistent release of maps, weapons, and more, and I don't blame them.