Advertisement
In case you're playing through Remnant: From the Ashes, and you need to get the Void defensive layer set, we're here to help! Underneath, we tell you the best way to get a basic, yet effectively missable protective layer set in Remnant: From The Ashes! Peruse on for our Remnant From the Ashes Void protection set guide.
Area: Rhom, Travel Point: The Monolith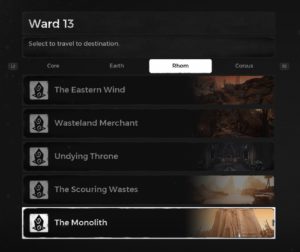 Advertisement
First thing first, you'll need to access the world area called "Rhom." You'll access it through typical story movement and realize you'll be there on the grounds that it's a desert based area. Progress through the guide as you would regularly by dispensing with adversaries and arriving at exits. In the end, you'll run into the world's chief, rout it and you ought to approach the last checkpoint called "the Monolith." Activate the checkpoint and recuperate up.
From the Checkpoint:
Advertisement
Fortunately you'll just need to travel two or three stages from here to start the way toward opening the Void Armor set. From the checkpoint, you should see some square plates on the floor, one of them being a metal plate and the rest the desert style stones. Since we had just finished this riddle the metal plate, which is really the passage, is now let down.