Advertisement
To put it mildly, people do Not Look to like Legends client's League. So it's welcome news that Riot Games has declared a'Client Cleanup Campaign', which is only a marginally over-formal way of stating that they're going to fix it.
The Campaign is apparently quite comprehensive, with Riot's announcement admitting the client"isn't in good shape". It cites bugs, lag, and memory leaks, crashes and sodas as some of the largest issues, and they are all very big and annoying problems.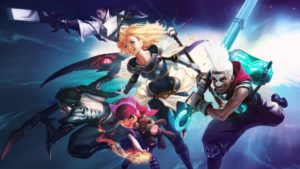 Advertisement
It is a Fairly long Informative article, with a lot of data provided. However, the most important things are as follows: that the"specific long-term goals" will be to reduce boostrap period (how long it takes to boot the customer ) to approximately 15 seconds, which Riot asserts is about"four and three times faster" than it's in the moment. Meanwhile, champion select lock-in response times should become about eight times quicker.
But neither of these things are bugs but there's method in Riot's insanity. "Why prioritize both of these items first? The main reason is that, in the practice of fixing select time to time plus champ, we're going to be cleaning up and reworking certain fundamental areas of the customer's architecture. We believe that we'll be able to opportunistically tackle bugs, memory leaks, and crashes while pursuing these goals".
Advertisement
If you want to read the very thorough post on your own, here it's . It's unlikely you missed it, but in the event you failed, Riot introduced its brand new first-person shot today.