Which are the new manners? The Call of Duty: Modern Warfare playlist update includes the following manners: The Call of Duty: Modern Warfare playlist Upgrade is finally upon us Following the most recent patch in Season 3.
And like each update, this one includes a few surprises up its sleeves. So what are the ways in the playlist upgrade of this week?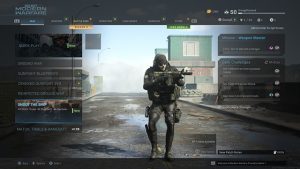 Gunfight Blueprints
Cranked Gunfight 3v3
Reinfected Ground War
Shoot the Ship
These can all be selected from the main multiplayer menu under Quick Play and Ground War. They'll also have little green dots next to the indicate that they are new.
ALSO: Four Modern Warfare sequels are rumored to be in the works
But what are these modes made of? According to the game, Gunfight Blueprints is just regular 2v2 Gunfight but with weapon variants instead of plain vanilla guns. Cranked Gunfight 3v3 is 3v3 Gunfight but players will explode if they don't get a kill every 30 seconds after their first kill. That is where the "Cranked" part of the title comes in and likely gets its name from the 2006 Jason Statham action film Crank.
Reinfected Ground War is like normal Ground War but with infected players instead of normal players. These infected players infect others as they get kills and is comparable to other modes in games like Halo. These infected players also have parachutes so watch the skies lest you turn into a "zombie."
Shoot the Ship is going to be very popular because it is a playlist of two of the most beloved maps: Shoot House and Shipment. These tight maps are incredibly small and chaotic and perfect for leveling up and completing certain challenges. Just be prepared to explode a lot and die as soon as you spawn.