Advertisement
The Legend of Zelda: Breath of the Wild has at last gotten its first official DLC called Master Trials. This DLC is accessible to the individuals who have acquired the Season Pass for the game and notwithstanding offering another trouble choice, the DLC likewise at last updates the Master Sword with the goal that it can never again feel restricted in power.
The DLC will include Master Trials that is a wave-based test with 45 unique rooms to clear taking all things together. You will begin with default weapons and reinforcement and get new things as you clear each challenge. It is clearly focused on the individuals who are gifted enough in battle and keeping in mind that the DLC can be endeavored by the individuals who have just completed the game, you can likewise endeavor it on the off chance that you are at present in its center.
Step by step instructions to Access Master Trials DLC
During any point in the game, you can come back to Korok Forest, North of Hyrule Castle and East of Death Mountain. To begin the Master Trials, you should find where you get your Master Sword which is before the Great Deku Tree. Once there, you should restore the Master Sword and set it back in the Pedestal to being the test.
Advertisement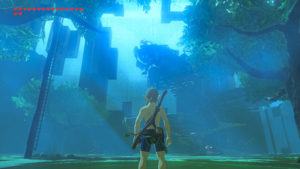 How To Unlock True Power of Master Sword
The true power of the Master Sword can only be unlocked by completing the Master Trials. This means you will have to beat all 45 rooms in the wave-based challenge from this new DLC. There are plenty of puzzles in the rooms and each wave is divided in a set of 3 rooms so you can attempt to tackle all challenges in one go or take a break in between them. Once you are done with the Master Trials, you will unlock the true power of the Master Sword which means you don't have to wait for the sword to recharge each time you use it.
Advertisement
The Legend of Zelda: Breath of the Wild is available now for the Nintendo Switch and Nintendo Wii U.