Advertisement
1 Punch Man: A Hero Nobody Knows Self-Proclaimed Agent is where you are going to have to answer three questions, an NPC that gives you the Way of earth pursuit. All three questions that the Self-Proclaimed Agent asks have replies which shouldn't arrive too tough to lovers of One Punch Man. But if you can not recall the right answers for whatever reason, then our Self-Proclaimed Agent Question Answers in 1 Punch Person A Hero Nobody Knows guide is the place for you.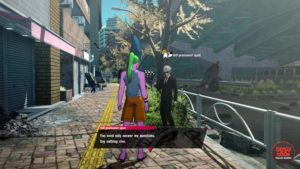 Advertisement
How to Answer Self-Proclaimed Agent Questions in One Punch Man A Hero Nobody Knows Way of the World Quest?
The answers to the Agent queries in the method of the World quest in 1 Punch Man: A Hero Nobody Knows will come to any fan of the manga and/or anime. However, you might not be able to remember them on the spot. Well, that's where we come in. Here are the answers to all three questions that the Self-Proclaimed Agent is currently going to ask you.
Q: Class C, Rank 1. They call him Mumen Rider. What's He Ride?
A: Bicycle.
Q: What birthed the monster known as Vaccine Man?
A: Mother Earth's will.
Q: Who established the Hero Association?
A: Ultra- Wealthy Agoni.
Advertisement
Once you give all three correct answers, the mission will be over. The NPC will give you the dodgy title of "agent," which likely doesn't truly impact anything whatsoever. You'll also get a bunch of EXP, as well as money and points contributing to Hero Town. For a fairly simple side-quest that you can complete in a matter of seconds, it's a decent reward, so might as well complete it. Incidentally, the location of the Agent is in an alley in the west of the city. Click on the image to see where to go.