Advertisement
A tweet posted by the official South Park Twitter page recommended that South Park: The Fractured But Whole was going to the Nintendo Switch. Unfortunately, it appears as though that tweet had nothing to do with the Switch.
In the event that you saw the tweet, it was a GIF record of Cartman in the snow expressing "Nin-ten-do… I'm coming". Numerous individuals accepted the new game will undoubtedly be out for the Switch.
Advertisement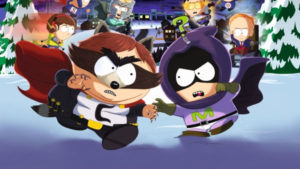 Sadly, IGN reports that a representative confirmed to them that South Park: The Fractured But Whole is not coming out for the Nintendo Switch. The game is currently planned for PS4, Xbox One and PC.
Advertisement
The tweet may have just been a reference to the blizzard that was happening in the USA. In the episode, Cartman was waiting for a Nintendo Wii while it was snowing.