Advertisement
Keep Reading to Learn how to save your game in Red Dead Redemption 2.
Read Redemption 2 is out like saving their progress for 35, and though it's very similar to Rockstar games in terms of the fundamental system of the game, newcomers could have trouble.
Red Dead Redemption 2 Auto-saves
Red Dead Redemption 2 has Auto-save, saving your game every so often, this is really helpful for someone like me who often forgets to save the game. There's also Checkpoints during most missions, which you can re-load to go back to earlier in the mission. Really comes useful when you kill someone by mistake haha.
Some of the occasions where Red Dead Redemption 2 will auto-save the game is before starting and after finishing a mission, when you go to sleep, bathe and buy or sell an item in a store or in the wild.
Red Dead Redemption 2 Manual Saves
There's also a Manual Save option in Red Dead Redemption 2 which comes in handy saving in certain places where autosaving won't help you.
Advertisement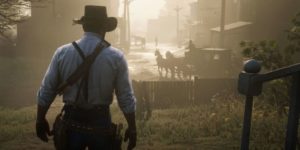 To do a Manual Save open up the Game Menu, select "Story" and then "Save Game". It'll prompt you to select a slot and if you want to overwrite an existing save if you have one. That's it, pretty simple. Just make sure you don't overwrite your auto-save file.
Advertisement
Those are the two ways you can save your game in Red Dead Redemption 2. Just make sure to take careful of your files if you plan to use cheats.