Advertisement
Tales of Vesperia Definitive Edition is available and one of those titles that are catchy is beating the dice master. Here is where to find Dice Master and get the name and benefit from it.
To start you have to locate the Dice Master, who is found in Capua Nor. It can be done through your first visit. Dice Master is situated at the very end of the main street.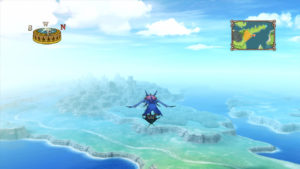 Advertisement
To beat Tales of Vesperia Dice Master, you will need to have a match with him and win at least one times. If you beat him three times, you get a special title as well.
Tales of Vesperia Dice Master Reward, And Title
The title that you get is called "New Dice Master" and it simply requires you to win a single game of Dice by fighting that old Dice Master. Here is what is listed in the description for the title. "A rookie dice master with skills that can change the history of dice rolling."
There are no specific tricks for beating the Dice Master. It is purely a game of luck and you can try to do it as many times as you like in order to get this new title. If you are having trouble, try to save and come back again later to see if you can win at the game.
Tales of Vesperia has more things to do like the secret missions, finding out the password, or if you have the game right now, you can available free DLC content for it. Lastly, please read our review of the game if you want to find out more about it.
Advertisement
Tales of Vesperia: Definitive Edition is available now for the PS4, Xbox One, PC, and Nintendo Switch.