It seems like becoming to 960 base Ability in Destiny two is near hopeless. Well, Guardians, I hate to break it to you, but it seems that the max that someone could reach for foundation Electricity in Destiny two right now, 960 Power, is hopeless. While surfing the subreddit now, I stumbled upon a post by itztherealmojo, who broke out some rough math that explained all of the probable ways that a player could attain 960 base Ability, and the way that it seems like there are not enough drops left at the Season of the Undying to strike the mark. These bullets are from the article with edits for readability.
As Soon as You reach at 950, Pinnacles shed +1 of your foundation Ability not like the artifact Assuming RNG, you want 80 drops to strike at 960 Presently, there are just five Pinnacle drops a week (4 Raid, 1 Nightfall) There are left in this season.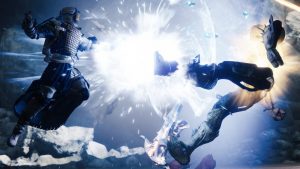 In 950 Power You've Got 35 drops This leaves for supposing RNG 45 drops The OP goes on to edit the article to add other resources such as the Dungeon, Banner, and sources that are speculative. Despite them players will want the 960 base Ability, which is improbable, if not hopeless to be achieved by near-perfect RNG.
This is apparently a little bit of an oversight by Bungie, and I will be the first to acknowledge there are not enough Pinnacle drops in Destiny two and Tier two . Together with the puzzle removed regarding just how much Electricity a participant gets with every fall, it is now quite difficult to get motivated to get a fall that's coming in at +3 your foundation Ability, presuming you do not get a product that's three points over your base electricity. The grind for Electricity is at a place in Destiny two, and I am leaning rather than positive.