Advertisement
Here's a tier listing of the figures that are distinct available from the game coordinated by the function they could fill when constructing a group, and how well they perform in that function. Personalities aren't included since they're predicted to become useful or less relevant as the sport proceeds to upgrade.
We also have included this unit's part in addition to their armor and weapon types. When these units are basically coordinated from the best. The way makes this type of perspective subjective. Every unit is great in some manner or another. Finally the use will come to your preference and the situation.
Personalities may do better than the ones because the circumstance is better suited by their skills. Hero-collectors are now increasingly popular in the past few decades and Another Eden: The Cat Past Time and Space is among the most popular now available for cellular.
Your staff to take care of is being built by Among the problems in these kinds of games. There are many factors that figuring out the configuration may be an intimidating job. Another Eden makes this more difficult, and enjoyable, with the absolute variety of components out there.
Each unit is unique with components, equipment, various skills, and functions which may be filled. Fortunately having choices gives you a lot of approaches using a variety of configurations to achieve your goals.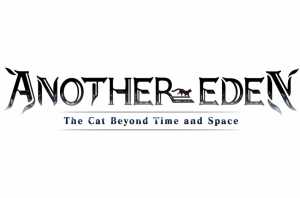 Yuna (AS) – water – staff, ring
Dunarith – air – staff, ring
Myrus (manifest) – earth – staff, ring
Yuna (manifest) – non-elemental – staff, ring
Mariel – non-elemental – staff, ring
Mariel (AS) – non-elemental – staff, ring
Rosetta – fire – staff, ring
Melina (AS) – water – hammer, bangle
Morgana (manifest) – air – sword, bangle
Veina – air – staff, ring
Radica – fire – staff, ring
Riica – earth – hammer, bangle
Ciel – earth – bow, ring
Philo – water – ax, necklace
Tanks
Bertrand (manifest) – earth – lance, bangle
Lokido (AS) – earth – knuckles, necklace
Shion (AS) – non-elemental – katana, ring
Advertisement
Cetie (manifest) – fire – lance, bangle
Anabel (manifest) – water – sword, bangle
DPS
Felmina (manifest) – air – knuckles, necklace
Elga (manifest) – earth – katana, ring
Nagi (AS) – earth – ax, necklace
Suzette (manifest) – air – lance, bangle
Renri (manifest) – fire – ax, necklace
Hismena – water – lance, bangle
Shanie (AS) – water – sword, bangle
Claude (AS) – air – bow, ring
Kikyo – air – ax, necklace
Nikeh (AS) – water – katana, ring
Akane (AS) – fire – katana, ring
Cerrine (manifest) – earth – knuckles, necklace
Gariyu (AS) – fire – staff, ring
Premaya – earth – bow, ring
Mana – non-elemental – bow, ring
Melina (manifest) – water – ax, bangle
Azami (manifest) – air – katana, ring
Dewey (manifest) – water – knuckles, necklace
Ewan (manifest) – fire – ax, bangle
Shanie (manifest) – water – sword, bangle
Myrus (manifest) – earth – staff, ring
Tsukiha (manifest) – fire – katana, ring
Biaka – air – ax, bangle
Lokido (manifest) – earth – knuckles, necklace
Tsubame – earth – knuckles, necklace
Claude (manifest) – air – bow, ring
Laclair (manifest) – water – bow, ring
Gariyu (manifest) – fire – staff, ring
Laclair (AS) – water – bow, ring
Lovely – fire – knuckles, necklace
Nagi (manifest) – earth – ax, necklace
Suzette (AS) – air – lance, bangle
Cetie (manifest) – fire – lance, bangle
Mighty (AS) – water – staff, ring
Shion (manifest) – fire – katana, ring
Mighty (manifest) – water – staff, ring
Guildna – fire – sword, bangle
Shigure – water – katana, ring
Amy – air – knuckles, necklace
Isuka (manifest) – air – katana, ring
Melina (AS) – water – hammer, bangle
Ruina (AS) – air – sword, bangle
Toova (manifest) – earth – staff, ring
Hozuki – fire – bow, ring
Joker (manifest) – fire – sword, bangle
Toova (AS) – earth – staff, ring
Isuka (AS) – air – katana, ring
Saki (AS) – water – staff, ring
Veina – air – staff, ring
Levia – water – staff, ring
Altena – non-elemental – bow, ring
Aldo – fire – sword, bangle
Cyrus – water – staff, ring
Ilulu – air – ax, necklace
Shannon – air – sword, bangle
Helena – earth – staff, ring
Advertisement
Miyu – fire – sword, bangle