Capcom has shown that, despite the COVID-19 pandemic, it will"intention to launch multiple significant titles" from March 2021.
The Japanese developer and publisher has employed customers with releases early in the calendar year, which have included Resident Evil two at 2019 and Resident Evil 3 at 2020.
It is set to perform the same in 2021, as disclosed within an official document wrap up the previous FY.
Resident Evil 3 has managed to send 2.5 million units across PC, PlayStation 4, and Xbox One, having published just in early April.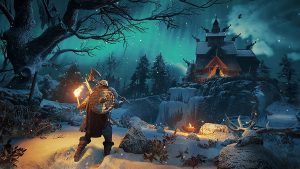 All these"major titles" are expected to perform very closely, as Capcom is anticipating a record 28 million unit sales in the fiscal year ending March 2021.
Capcom Infinite, 24.4 million), March 2019 (Resident Evil two and Devil May Cry 5, 25.3 million) and March 2020 (Monster Hunter World: Iceborne, 25.5 million).
As stated by an insider, there would be at least three big titles in their way from Capcom over the upcoming fiscal year.