Advertisement
Here are all the challenges that are currently readily available to complete in Fortnite for Week 2 of Chapter 2, Season 2.
The challenges for this year have been presented in another manner from last season as the Challenges tab has been substituted with a Challenge Table, which are available by clicking on the Battle Pass tab and has been removed.
There is no countdown that is visible for the launch of their challenges, but there should be a new set of challenges every week introduced, most likely on Thursdays as the week two challenges are offered.
FORTNITE CHAPTER 2 SEASON 2 WEEK two BRUTUS' BRIEFING CHALLENGES
There were challenges that were released in the very first week of Fortnite called Brutus' Briefing and much more challenges have been published for Week 2
Advertisement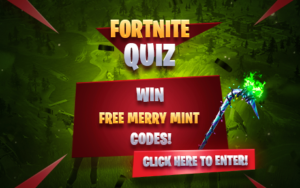 Advertisement
Find SHADOW Safe Houses (1)
Hide in Secret Passages in different matches (3)
Eliminate players using a Shotgun (3)
Carry a Knocked opponent 50m (50)
Deal damage to players from below (250)
Open Chests locked by an ID Scanner (3)
Shakedown Knocked Henchmen in different matches (3)
Eliminate players at Craggy Cliffs or Weeping Woods (3)
Deal damage with Shotguns to players while in the air (200)
Harvest 500 wood, 400 stone, and 300 metal (3)
You will be rewarded with 40,000 XP for completing each challenge which will help you progress in this seasons Battle Pass. We have created guides where possible to help you complete the challenges for this week although some of these challenges are self explanatory.
BRUTUS BRIEFING GHOST OR SHADOW STYLE CHALLENGES
Once you have completed 18 of the Brutus' Briefing Challenges, you will be able to choose the style you want for the Brutus Skin, either Shadow or Ghost. You will need to decide which style you want as you cannot unlock both and once you have confirmed the style you want you can't unlock the other.
There are two challenges that will be available to complete on the computer that is in front of the Challenge Table and you can only complete one of the challenges to unlock a new style for the Hench Hauler Back Bling, which is unlocked at Level 14 of the Battle Pass.
Here are the challenges you will need to choose from:
Steal security plans from The Rig, The Yacht, or The Shark and deliver them to SHADOW (1)
Steal security plans from The Rig, The Yacht, or The Shark and deliver them to GHOST (1)