Advertisement
Approximately six years ago one of my mom's favourite games, Zookeeper, got a brand new title named Zookeeper Battle. It was the same game, only with a modifier changes and was player versus player. These changes, while modest, are sufficient for me to playwith. The exact same is essentially true for Disney Tsum Tsum Festival.
Here, rather than playing with the long standing game, you play it into a PVP setting. This creates high scores insignificant, as is sufficient to conquer your opponent. In turn, it provides a lot of longevity to a straightforward game.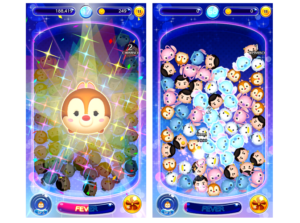 Advertisement
Being seriously out of practice, the representative had no issue beating me in PVP. I legitimately think she came close to triple my score, which is both impressive for her and depressing I did so bad. It also goes to show strategy and skill are important. However, there was not enough time to study the game to see how level the playing field actually is. Games like Zookeeper Battle has luck based mechanics, so winning increases your chances of losing and vice versa.
While charging $50 for a PVP version of a mobile game isn't unheard of, there are other mini-games to play. I got to personally experience one where you battled on a top, air hockey and something similar to Pacman. The AI stood out in all these events, as they had no problem out performing both the rep and I, something that suggests we suck, the AI is good or on a high difficulty or all of the above.
Advertisement
It was enough to see the value in the concept and one where I could see this being the definitive version, though their comment on micro transactions scare me. When I asked if this would be any better in regards to micro transactions, as the mobile game wasn't the best at them, I was flatly told no. What exactly that means is left to be seen but I could see this still being fun for a puzzle game fan or someone looking for some party games to play with friends.